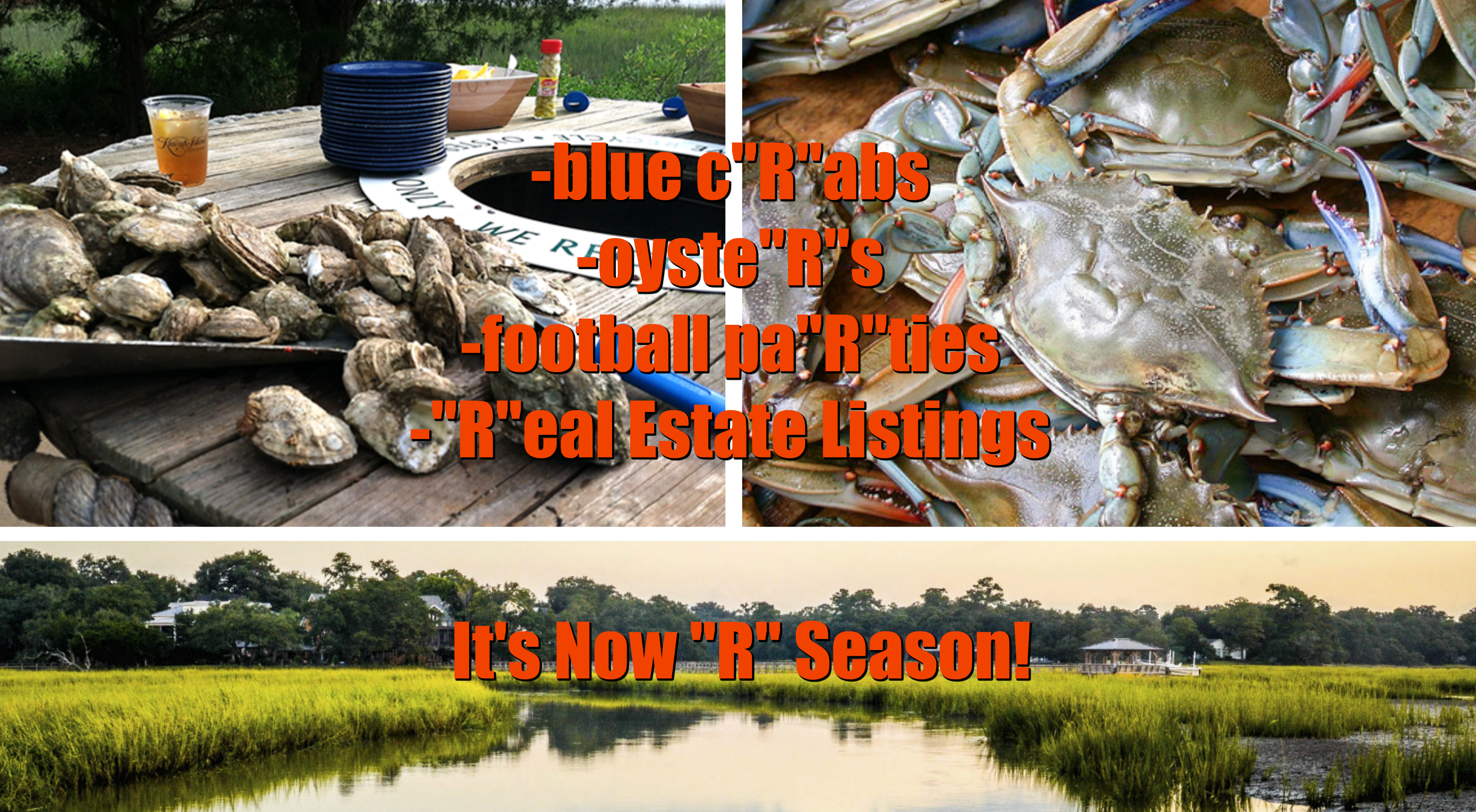 "R" season is finally here! Local's Season!
R time to enjoy less traffic, cooler fall weather, beach side
oyster roast, an influx of coastal property buyers, and.... "Real estate listing season"!
When is the best time to list your coastal property?
The fall season not only brings a since of relief to locals who need a break from traffic & madness along the Grand Strand, it also brings buyers for your coastal property! Fall is known to be a GREAT time to get your home on the market. Yes the summer is our busy season, but trends have showed us fall is buying season along the coast (The perfect time to list your home). Like us, many buyers prefer the perks of the cooler weather, lower priced accommodation, & less traffic. But one key factor holds true from year to year..."vacation rental flexibility". During our busy summer season coastal buyers know how tough it can be to schedule showings for homes & condos along the beach due to vacation rental bookings. They know, or find out, the time to come down in search of their next home is in the off season before the cold weather & holiday outings start up. As a coastal agent, I have already started to see my showing count go up over the last week for my listings - And not only for my listings that are on a vacation rental property. I've also had an increase of activity on my owner occupied & vacant property listings. It's "serious" buyer season! Don't miss the boat! Get your home up for sale before the head home for the winter! Want to get your home listed ASAP? Click Here to enter your info and I'll get back in touch with you very shortly.



1. October

• Pros: Fall Festival Season, Low rates, Still Beach Weather
• Cons: Evening temps can get chilly at times toward end of the month
• Biggest events: Fall Bike Week, Oktoberfests, Myrtle Beach Mini Marathon, Taste of Town, Lip Rippin' Chililympics
It may come as a surprise to some, but many locals and longtime visitors will back us up in saying that October truly is the best time of year to be at the beach. The hot summer sun is gone, but the weather and the ocean remain warm enough to hit the beach. Combine that with great rates, significantly less crowded beaches, and tons of amazing activities and community festivals - it's no wonder October's the winner!
Crowds

​​​Avg. Occupancy Rate
43%

Cost

Avg. Daily Room Rate

$76.94

Weather

Avg. Air Temperature

77º

Things To Do

Average Water Temp.

72º